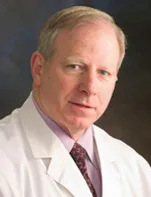 Walter C. Young, MD
Dothan, AL OB/GYN
Women's Medical Center
BS: University of Florida Gainsville, Florida, 1968
MD: University of Florida College of Medicine Gainesville, Florida, 1972
Internship: Riverside Hospital Newport News, Virginia, 1973
Residency: Bethesda Naval Hospital Bethesda, Maryland, 1977
Hometown: Pahokee, Florida
T. Hudson Lazenby, MD
Dothan, AL OB/GYN
Women's Medical Center
BS: University of Alabama Tuscaloosa, Alabama, 1981
MD: University of South Alabama Medical Center Mobile, Alabama, 1986
Internship & Residency: Family Practice University of Alabama Tuscaloosa, Alabama, 1989
Obstetrics & Gynecology University of Tennessee Regional Medical Center Memphis, Tennessee, 1995
Hometown: Monroeville, Alabama
Praful G. Patel, MD
Dothan, AL OB/GYN
Women's Medical Center
Assistant Professor of Obstetrics & Gynecology at ACOM
Department Chair of OB/GYN and General Surgery
AS: Enterprise State Junior College Enterprise, Alabama, 1991
BS: University of South Alabama College of Medicine Mobile, Alabama, 1997
MD: University of South Alabama Medical Center Mobile, Alabama, 1986
Internship: The University of South Alabama Children's and Women's Hospital Mobile, Alabama
Residency: The University of South Alabama Children's and Women's Hospital Mobile, Alabama
Hometown: Geneva, Alabama
Kenneth E. Farmer, Jr., MD
Dothan, AL OB/GYN
Women's Medical Center
BS: University of South Alabama, Tuscaloosa, Alabama, 1993
MD: University of South Alabama College of Medicine Mobile, Alabama, 1997
Internship: The University of South Alabama Children's and Women's Hospital Mobile, Alabama, 1998
Residency: The University of South Alabama Children's and Women's Hospital Mobile, Alabama, 2001
Hometown: Arab, Alabama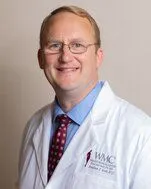 Jonathan T. Scott, MD
Dothan, AL OB/GYN
Women's Medical Center
BS: Mississippi State University Starkville, Mississippi, 2001
MD: University of Mississippi Medical Center, Jackson, Mississippi, 2004
Internship: University of Mississippi Medical Center, Jackson, Mississippi, 2008
Residency: The University of Mississippi Medical Center Jackson, Mississippi, 2008
Hometown: Gulfport, Mississippi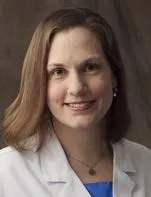 Stephanie Gibson, MD
Dothan, AL OB/GYN
Women's Medical Center
BS: University of the South Sewanee, Tennessee 2002
MD: University of South Alabama College of Medicine, Mobile, Alabama 2006
Internship: East Tennessee State University, Johnson City, Tennessee
Residency: East Tennessee State University, Johnson City, Tennessee
Hometown: Marianna, Florida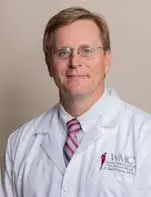 J. Paul Payne, M.D.
Dr. Payne comes to WMC after practicing in Southwest Georgia for twelve years. A native of Crawfordville, FL, Dr. Payne graduated from the University of Florida with a degree in Animal Science. After working on a ranch in Montana and trying his hand at farming in North Florida, Dr. Payne embarked upon his medical career. He graduated from Florida State University College of Medicine and completed his Ob-Gyn residency at Sacred Heart Hospital in Pensacola, FL. When he is not at work, he can be found at his farm where he raises beef cattle along with his wonderful wife and five amazing children.
Dr. Payne feels entering medicine the non-traditional route and the fact he and his wife have five children allows him to better relate to his patients. His philosophy of "Ladies have been having babies for thousands of years, so let's not complicate this" allows him to approach his job from a practical standpoint. The joy of hearing a mom and dad laugh with tears of joy at the birth of their child is one of the most rewarding parts of his job.
Additionally, his love of surgery developed from his desire to fix problems with a common sense approach. Dr. Payne believes just because you can do surgery doesn't always mean you need to do surgery. This mindset allows him to work with each patient individually to come up with a treatment plan that best fits their needs. Dr. Payne feels very fortunate to have joined WMC and looks forward to serving the people of the wiregrass area.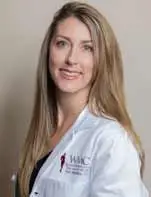 L. Nichole Maddox, DO
Bio Coming Soon!